Today the AlleoChain team is excited to announce the release of our new Version 3 of the platform.
Taking in your feedback, our team has redesigned the control panel — which also gives us greater flexibility in integrating the new features you've been requesting:
the implementation of a real-time customer support ticketing system.  We aim to provide best-effort support at all times of day, although the sweet spot is 9AM – 5PM EET.
ability to create new apps in the platform
ability to sync your mySQL database with your private blockchain
enhanced Block Explorer to view your blockchain
a much cleaner user interface that is much easier to navigate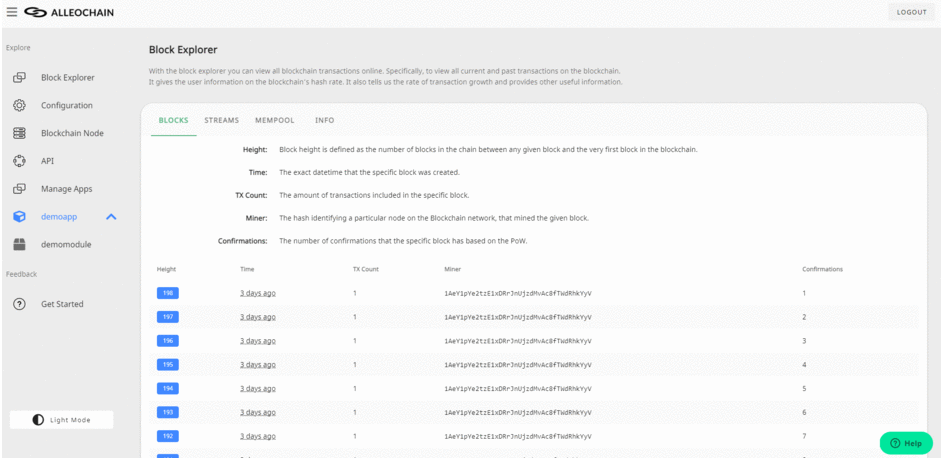 If you haven't already, please sign up today for a new account while we are still in public beta and get started with the revolutionary blockchain-as-a-service platform that allows developers to launch and scale blockchain applications with speed.